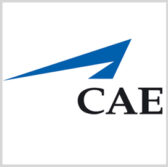 CAE has secured defense and security contracts amounting to $59.2 million in total for the fourth quarter of fiscal year 2016 to provide training and simulation equipment and services.
The company said Thursday it received contract awards from the NATO Support and Procurement Agency, Public Works and Government Services Canada and the U.S. Air Force.
Gene Colabatistto, CAE defense and security group president, said the contracts support the company's efforts to deliver training systems integration services to global military customers.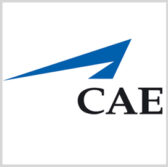 CAE will install upgrades on the German navy's Sea King MK41 helicopter simulator at Nordholz Naval Airbase under an NSPA contract, the company said.
The updated Sea King MK41 simulator will be ready for use by 2017 and feature the CAE Medallion-6000 image generator and a new vibration system, brief/debrief station and instructor operator station, CAE said.
The company also landed a contract from PWGSC to provide a CAE 3000 Series helicopter simulator with cockpits for the Bell 412EPI and Bell 429 helicopters to the Canadian coast guard by 2018.
Lastly, the U.S. Air Force awarded CAE USA contracts to make KC-135 aircrew training devices usable on the Distributed Training Center Network as part of the KC-135 Aircrew Training System program.
CAE said it will also work to guarantee physical security and cybersecurity at the training center facilities housing KC-135 aircrew training devices.