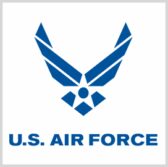 The U.S. Air Force has awarded Associated Aircraft Manufacturing and Sales Inc. a five-year contract to provide repair and maintenance support services for the service branch's B-2 Spirit bombers.
AAMSI said Tuesday it will repair and service the AN/APX-110 Identification Friend or Foe Transponder systems onboard the bomber aircraft.
Florida-based AAMSI is a small defense contractor that provides logistics support and manufactures IFF transponder systems, structural airframe and landing gear components for military planes such as F/A-18 and F-15.
The company also has licenses from Northrop Grumman and Lockheed Martin to design, produce and repair electronic systems onboard various military aircraft.