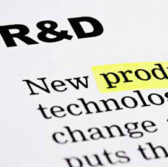 The U.S. Air Force has asked industry to submit white papers for a potential four-year, $7 million program that aims to develop autonomous systems that will work to demonstrate resiliency in contested environments where communications may be denied.
The service branch said in a broad agency announcement posted Feb. 19 the program will focus on the development of machine intelligence platforms designed to allow autonomous systems to operate, adapt and recover from adverse conditions.
The project covers several technology areas, including multi-agent coordination, constraint optimization and distributed planning, case-based reasoning, distributed information management, reinforcement learning, transfer learning, game theory and opponent modeling as well as feature learning.
The service branch will obligate up to $2 million for the project from fiscal years 2016 to 2019 in the form of grants, contracts and cooperative agreements.
The Air Force Research Laboratory"™s information directorate will accept white papers for the Resilient Autonomous Systems program through Sept. 30, 2019.