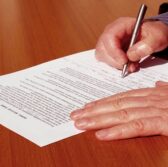 Strategy and Management Services has been awarded a contract to provide support to the Agriculture Department"™s Agricultural Marketing Service, Dairy Programs.
The company said Wednesday the contract includes the development and execution of a strategic plan to augment the marketing of milk and dairy products in the country.
SAMS will conduct a comparative analysis of the five key divisions of the program and present a draft of recommendations and performance actions related to AMS"™ mission, vision and value statements.
"We look forward to continuing to deepen our footprint in the federal space with this latest project win," said Staci Redmon, president and CEO of SAMS.