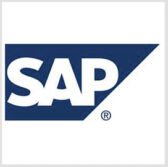 SAP has received a U.S. Customs and Border Protection certification to operate in automated commercial environments for entry summaries.
CBP intends implement electronic single window information technology products in automated commercial environments by the end of 2016, SAP said Monday.
"With our commitment to continuous innovation, including the recent announcement for ACE certification, we can help our customers to automate and streamline import and export processes," said Kevin McCollom, global vice president of solutions for governance, risk and compliance at SAP.
The trade community will use the automated system to report imports and exports.