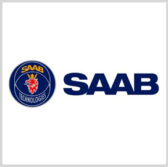 Saab has been awarded a $12.4 million contract to produce Bolide missiles for NATO in an effort to help bolster the alliance"™s air defense system.
NATO Support and Procurement Agency ordered for RBS 70 Bolide missiles in December 2015 and delivery is scheduled to complete in 2017, Saab said Wednesday.
"This is a great order for Saab and it will further improve the customer´s capabilities and place it on the forefront when it comes to air defense systems," said Stefan Oberg, head of missile systems within Saab"™s Dynamics business area.
Guided by a laser designator, RBS 70 missiles are designed to target fixed and rotary wing aircraft, cruise missiles and unmanned aerial vehicles.