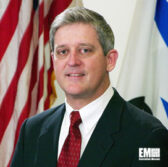 Ray Duquette, president and general manager of CAE's U.S. arm, has said the company builds simulation technology to replicate what the company believes will happen to pilots during military or commercial aircraft flights, the Tampa Tribune reported Saturday.
"We do both training and mission rehearsal with multiple simulators networked," Duquette told Tribune reporter Yvette Hammett in an interview.
"We do everything we can to achieve flawless execution," he added.
Hammett reports CAE produces replicas of cockpits of Lockheed Martin-built C-130 transport aircraft, Sikorsky-made Seahawk multimission helicopter, General Atomics-built Predator and Reaper drones and other aircraft platforms.
The company also makes virtual patients for military medical trainings as well as virtual environments for emergency response operations, the report said.
CAE USAÂ generated revenue of approximately $1.6 billion for its last fiscal year and a combined 95 percent of the sales came from the defense and security and civil markets, the report said.