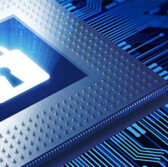 A new PwC survey says 91 percent of business organizations have implemented the National Institute of Standards and Technology's Cybersecurity Framework and other risk-based security guidelines in an effort to detect and mitigate cyber threats.
PwC polled at least 10,000 C-suite executives of information technology and security firms from more than 127 countries from May 7 through June 12, 2015.
"The Global State of Information Security Survey 2016" also found that nearly 70 percent of respondents adopt cloud-based cyber services in order to achieve data security and privacy.
According to PwC, 59 percent of respondents said they perform cyber threat monitoring operations and respond to cyber incidents through the use of big data analytics.
The report noted that some corporate organizations have started to improve their network activity monitoring operations through the combination of big data and security information and event management platforms.
PwC also found that 54 percent of executives said their companies have employed chief information security officers to oversee security initiatives, while 46 percent of respondents said they have observed that boards of directors have increased their participation in budgets for data security.
The number of commercial enterprises that have adopted external collaboration in order to enhance their cybersecurity posture increased from 50 percent in 2013 to 65 percent in 2016, according to the survey.