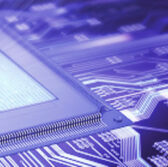 Oak Ridge National Laboratory has deployed Allinea Software's Allinea MAP code performance profiler to help drive operational efficiency for the Titan supercomputer and facilitate application readiness for the upcoming Summit pre-exascale computing system.
The company said Jan. 19 the profiler tool works to build on the previously deployed Allinea DDT debugger to boost computing capability in support of the lab's scientific programs.
"Extreme scale computing is a vital strategic part of science today and Oak Ridge is a leader in the field," said Allinea CEO David Lecomber.
"Ensuring that their scientific applications are able to use supercomputing efficiently benefits everyone."
The lab also plans to use Allinea MAP to support the migration of codes from Titan to Summit, which has an OpenPOWER architecture.