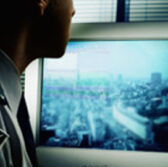 The National Security Agency has issued a notice on FedBizOpps for small businesses to provide "innovative mission capabilities" in what would be the agency's first open procurement effort, Nextgov reported Thursday.
Aliya Sternstein writes interested companies will need to register for access to an NSA database called the Acquisition Resource Center.
"NSA's posting on FedBizOpps is intended to reach out to vendors that may not know how to do business with the agency and to direct vendors to NSA's website for more information," an agency spokesperson told Nextgov.
The report said information on the IMC program from the public NSA website indicated requirements for prototyping within three months and a fixed pricing structure.