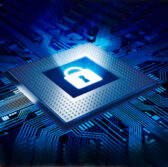 TransUnion has launched a new business group that aims to help U.S. government organizations address tax fraud and data security challenges.
The company's government information solutions division offers a portfolio of fraud detection and mitigation, identity authentication, benefits eligibility verification and breach response services across the public sector, TransUnion said Wednesday.
Chicago-based TransUnion has developed an integrated platform for customer agencies to manage tax refund process and avoid tax-related identity theft through a risk-based authentication method.
Jonathan McDonald, executive vice president of TransUnion's government information solutions business unit, said the business plans to use "procurement vehicles, data sets, certifications and innovative solutions to help the public sector meet its mission now and in the future."
The company's offerings are available to public sector organizations through the General Services Administration's Schedule program and the NASA-run Solutions for Enterprise-Wide Procurement contract vehicle