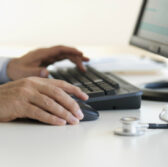 LCG has received a $17.5 million contract to maintain the Department of Health and Human Services"™ Health Resources and Services Administration help desk operations.
The company will collaborate with HRSA"™s office of information technology to deliver information and services to people, organizations and state governments on behalf of HRSA, LCG said Thursday.
Matthew Briddell, a vice president at LCG, said the company will support IT operations and infrastructure that work to address public needs.
The contract contains a six-month base period and four option years.