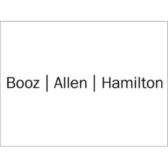 Booz Allen Hamilton has released a suite of new data science tools in an effort to help government and commercial organizations gain insights from raw information.
The Sailfish portfolio comprises Exchange, Explore and Answers on Demand platforms and seeks to help users upload and analyze datasets as well as collaborate with Booz Allen professionals to address data management issues, Booz Allen said Monday.
"The strengths of Sailfish are its ability to break down silos between analytics, management or business users, and its usability, meaning those without formal training in data science can join the analytics discussion in full force," said Josh Sullivan, leader of Booz Allen's data science team.
According to the company, customers can search and share datasets from complex sources or images through the Exchange visual data library.
Explore is built with a drag-and-drop system for users to examine datasets stored in the Exchange library while the Answers on Demand platform works to allow users to seek technical support from data scientists at Booz Allen.
The company has also introduced an online training program for data science students and a publication that offers data management strategies.