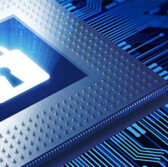 Chief information security officers from 26 companies, universities and government agencies have discussed the challenges they faced in 2015 and shared their forecast on cybersecurity-related issues for 2016, Security Current reported Dec. 20.
Bret Arsenault, CISO at Microsoft, told Security Current that commercial enterprises should focus on how to improve their current systems that work to protect networks from cyber attacks as well as enhance security measures against internal threats.
"While the external threats keep evolving, we all need to be diligent about building a pervasive security culture, in which employees have the necessary awareness to practice smart cyber hygiene and to make safer online decisions," Arsenault added.
David Cass, CISO at IBM's cloud and SaaS operational services, said various industries, such as healthcare, financial and government sectors, saw an increase in data breaches in 2015 and that cyber threats will continue to rise in 2016.
Cass noted that organizations will work to manage big data through the use of cognitive computing and analytics and that he predicts an increase in the adoption of cloud and Internet of Things-based devices.
"IoT device makers will be challenged by the amount of data being collected and how to properly safeguard that information," he added.
CISOs and information security executives from companies, universities and institutions such as ASRC Federal, Abacus, ADP, Quest Diagnostics, DocuSign, FLEETCOR Technologies, County of Napa in California, Texas Scottish Rite Hospital for Children, San Francisco State University and Columbia University also shared their predictions and views on security challenges in 2016.