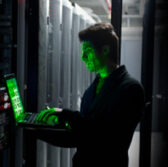 Jason Lackey, an executive at software firm HyTrust, has said that corporate organizations should implement two-factor authentication in an effort to protect computer networks from insider threats.
"2FA is not bulletproof, but it does at least add another layer of security," Lackey, director of marketing operations and digital at HyTrust, wrote in an article published Monday on the Carahsoft Technology corporate website.
He also discussed the deployment of technology platforms designed to perform role-based access control and monitoring functions and safeguard networks from cyber threats.
Lackey noted how recent developments have allowed advanced persistent threats to evade detection and compromise accounts of privileged users.
Organizations should also exercise caution when it comes to hiring members of executive, information technology and security teams as well as contractors in order to protect network infrastructure from insider threats, Lackey added.