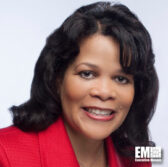 Marilyn Crouther, senior vice president and general manager of Hewlett Packard Enterprise"™s U.S. public sector business, has said the public information technology sector should learn how to adapt to transformation in order to be more agile and respond to industry demands.
Crouther wrote in a blog post published Thursday on the Armed Forces Communications and Electronics Association"™s website that the public IT sector should help government agency partners support operations through the adoption of hybrid IT infrastructures.
"A goal for everyone should be to continually bridge traditional IT to a cloud-based environment in a way that optimizes performance and value," she said.
Crouther also urged government agencies to protect digital networks from evolving cyber threats.
"This can only be done by understanding the full cyber attack lifecycle and delivering security using a layered approach to data to manage risk, monitor operations, protect information and applications, and sustain operational integrity," she noted.