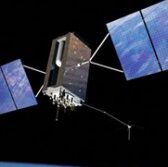 The General Services Administration is seeking vendors to provide satellite communications technologies and related services to U.S. government agencies through a potential 10-year, $2.5 billion contract vehicle.
The Complex Commercial Satellite Communications Solutions program will cover fixed and mobile satcom services and ancillary equipment such as terminals, subscriber identity module cards, teleports and terrestrial tail circuits, GSA said in a formal request for proposals posted Dec. 29 on FedBizOpps.
Responses to the solicitation are due by Feb. 1.
Fedscoop reported Monday the CS3 governmentwide acquisition contract vehicle is a follow-on to the $2.6 billion Custom SATCOM Solutions and Custom SATCOM Solutions-Small Business contracts, which are jointly run by GSA and the Defense Information Systems Agency.
Federal civilian and defense agencies use satellite communications technology to operate in areas where there is no wired or wireless network infrastructure, according to the report by Billy Mitchell.