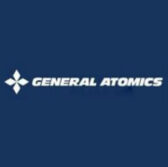 General Atomics has received a $34 million order to develop and deploy a new software line for the Air Force Special Operations Command"™s MQ-9 Reaper unmanned aerial vehicle.
General Atomics Aeronautical Systems will field the MQ-9 medium-altitude long-endurance tactical lead-off hitter software line under the basic ordering agreement with the U.S. Air Force, the Defense Department said Friday.
The company will create a process to conduct software defect corrections and changes.
General Atomics will perform work in California, New Mexico and Florida through Feb. 28, 2018.