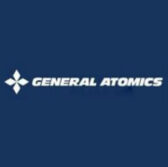 General Atomics has completed open range tests on projectiles fired from the company's 3-megajoule Blitzer electromagnetic railgun designed for a Control and Actuation System.
During the tests, the projectiles relayed the performance of prototype components to a ground station via a telemetry link, General Atomics said Friday.
The tests were conducted in December 2015 at the U.S. Army's Dugway Proving Ground in Utah.
"We continue to mature railgun projectile technologies and conduct testing under varied open range, real-world conditions," said Nick Bucci, vice president of missile defense systems at General Atomics.
General Atomics carried out the tests under 30,000 G-force and multi-Tesla magnetic field launch conditions.