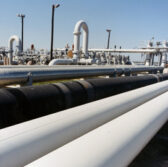 Lockheed Martin has secured a contract from ExxonMobil Research and Engineering Co. to provide systems integration support for the development of an automation system for production facilities, the companies said Thursday.
Lockheed will work to leverage its experience in the implementation of commercial processing and open architecture standards in order to meet ExxonMobil"™s requirements for a low-risk automation platform, said Paula Hartley, vice president of advanced products solutions at Lockheed"™s mission systems and training business.
Vijay Swarup, vice president of research and development at EMRE, said the project with Lockheed aims to use modular software, high-speed computing tools and open standards in order to develop an automation system for refineries and chemical manufacturing plants.
Lockheed will hold an Industry Day on Jan. 26 to seek information on the new platform from commercial enterprises.