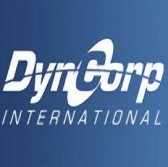 DynCorp International has secured a potential five-year, $59.4 million contract to continue to provide operation and maintenance support for the aviation program of the California Department of Forestry and Fire Protection.
The contract contains a base period of two years and three option years and covers support for 52 CAL Fire planes used to control wildfires and 144 pilots and maintenance staff, DynCorp said Friday.
CAL Fire awarded the contract to the company through a competitive acquisition process.
"DynCorp International has supported CAL FIRE since 2001 and we are pleased to continue our partnership supporting this distinguished aerial firefighting community," said Steven Schorer, president of DynCorp"™s DynAviation unit.