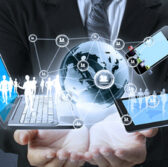 Carahsoft Technology has agreed to offer Sonim Technologies"™ mobile devices and related accessories to U.S. public sector customers through Carahsoft's two government contracts.
Sonim's mobile devices such as the XP7 smartphone will be available to government agencies through Carahsoft's National Cooperative Purchasing Alliance and Cooperative Purchasing Network contracts, Sonim said Thursday.
"Sonim is excited to be included among Carahsoft's market-leading technology partners and to work with Carahsoft's Sonim Mobile team to expand our reach in the federal, state and local market," said Carl Nerup, general manager of regulated markets at Sonim Technologies.
The Sonim-built XP7 smartphone is an Android-based commercial-off-the-shelf device designed to operate in extreme environments.
It has a commercial carrier chipset, land-mobile-radio replacement system and push-to-talk functions.