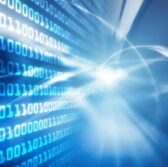 Carahsoft Technology will market Liferay"™s open source-based portal platform and related products to U.S. government agencies through its General Services Administration schedule and Solutions for Enterprise-Wide Procurement contracts.
Liferay Portal works to help organizations perform collaboration and content management operations as well as develop websites and mobile applications, Liferay said Tuesday.
"We're a firm believer that innovative open source software solutions can uniquely address evolving IT needs within government entities," said Natalie Gregory, vice president of open source solutions at Carahsoft.
Glenn Saler, senior manager strategic alliances for Liferay, said the firm's partnership with Carahsoft will help Liferay speed up the delivery of portal platforms to public sector agencies.
Carahsoft will host a free webcast on Lifeway Portal on Feb. 2.