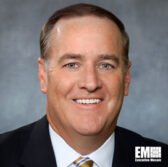 Bill Rowan, vice president of federal sales at VMware, has said the company plans to collaborate with agencies that want to automate processes and manage resources in their push to unlock the "full potential" of information technology services.
Rowan wrote in an opinion piece published Thursday that IT tools must not be viewed as disparate systems for resolving a particular issue at present as industry has responded to the government's various infrastructure needs.
He added there remains a growing concern among the public over cyber threats.
"Security is the most important piece of a virtualization environment; capacity could be reached, but if your network or data gets breached, you could lose the benefits of virtualization in the first place," Rowan wrote.
He said current threats also exist in endpoints such as smartphones and tablets from the traditional computer infrastructure.
With VMware's AirWatch, the company works to "unify endpoint management, enhance mobile usability, customize platform access and improve mobile security," according to Rowan.
Rowan also stressed that cloud has become more than a storage platform as a Gartner survey shows 70 percent of chief information officers in the private and public sector seek hybrid tools to link their on-premise and virtual cloud services.
VMware is a reseller partner of Carahsoft.