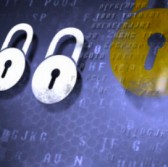 The U.S. Army Contracting Command has issued a request for information on a consortium with the capability to research and develop prototypes of cyber platforms designed to protect vehicles from cyber attacks.
The service branch said in a FedBizOpps notice posted Dec. 29 that the consortium will build prototypes in support of the Tank Automotive Research, Development and Engineering Center under the other transaction agreement.
The Army expects the consortium to address certain objectives, such as the improvement of cryptography designed to protect data in vehicles, development of response plans to cyber attacks and creation of systems that will be used in digital forensics for vehicles.
TARDEC will work to demonstrate vehicle penetration tests, perform modeling and simulation work and analyze cyber-physical systems in vehicles.
Responses to the sources sought notice are due Jan. 29.