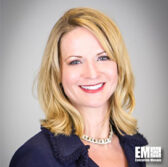 Casey Coleman, vice president of the federal civilian business group at Unisys, has forecast that agencies will aim to implement strategies to centralize common information technology functions, strengthen cybersecurity and refine IT acquisition processes over the next year.
She wrote in a blog entry posted Monday that she observed many agencies eyeing adoption of shared services programs so they can focus on their core mission areas.
The General Services Administration and the Office of Management and Budget have partnered to establish a model for governmentwide delivery of shared procurement, financial management, human resource and IT services, Coleman noted.
She predicts the new year will see progress in agencies' efforts to put Federal Information Technology Acquisition Reform Act provisions into practice.
Coleman has also observed a willingness among federal security professionals to embrace virtualization, identity-based microsegmentation, software-based networking and application self-protection methods.
"The priority will shift to protecting the most high-value assets, ensuring that breaches won"™t cripple their agencies or endanger the constituents they serve," she added.