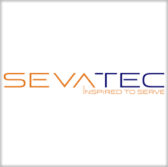 The Department of Homeland Security has awarded Sevatec two prime contracts to provide support for the Immigration and Customs Enforcement"™s Student Exchange and Visitor Program.
Each of the contracts awarded under the DHS Eagle II contract vehicle contains a base term of one year and four option years, Sevatec said Tuesday.
SEVP aims to help ICE track nonimmigrant students with F and M visas and exchange visitors with J visas and their dependents as well as facilitate information sharing among government agencies through the online-based Student and Exchange Visitor Information System.
The SEVP Optical Practical Training Support Services contract covers development, design and operations support for the OPT Portal.
Sevatec will also work to provide systems engineering and application development services for ICE under the SEVP Engineering Services contract.