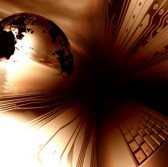 Raytheon|Websense reports Internet of Things devices, mobile payment technology, generic top-level domains, data theft prevention, cybersecurity insurance and hacktivism are some of the trends information technology professionals should watch for in 2016.
The company said Wednesday hacktivists could target political campaigns, platforms and candidates for next year's U.S. presidential race with social engineering tactics.
The adoption of mobile wallets and other non-conventional payment methods will likely trigger a new wave of data breaches in the retail sector, the report states.
Raytheon|Websense also forecasts companies that use multiple Internet-connected systems for their business operation will increasingly be targets of security threats.
"2015 will be seen in retrospect as a watershed year for information security, as many of the evolving threats and security practices now emerging will be directly attributable to events in this last year," said Carl Leonard, principal security analyst at Raytheon|Websense's Security Labs.
The company's report noted the emergence of generic top-level domains also provides a pathway for cyber threat actors and that insurance companies work to update their offerings in support of organizations' security initiatives.
Major breaches during 2015 will also prompt companies to implement aggressive stategies to avoid theft of data outside traditional financial services infrastructure, Raytheon|Websense added.
"Smart cyber security is no longer about just preventing a breach, but building the resiliency and the flexibility to respond to and minimize the potential negative outcomes of a breach," said Joshua Douglas, Raytheon|Websense chief technology officer.