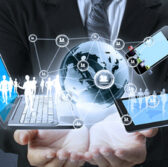 MarketsandMarkets has released a new report that projects the Internet of Things security market to reach $28.90 billion by 2020, a compound annual growth rate of 33.2 percent from 2015.
Reportlinker said Monday the growing security concerns for critical infrastructures and security regulations have driven the IoT security market in recent years.
The report also predicts the IoT security market to grow in the developing countries due to the minimal cost of shifting security infrastructure in countries with a few legacy infrastructures.
MarketsandMarkets said the market will face challenges from the lack of awareness about IoT security in various regions.
The report cites tier-one market players such as Cisco, IBM, Infineon Technologies, Intel and Symantec.
The report also discusses the competitive landscape such as competitor ecosystem, mergers and acquisitions, partnerships and agreements.