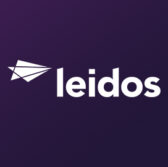 Leidos has received a contract modification from the Defense Advanced Research Projects Agency that brings the value of its contract on the Adaptive Radar Countermeasures program to $33.2 million.
The Defense Department said Monday the modification itself is worth $12.9 million and covers ARC work through December 2017.
Leidos will perform work at locations in Virginia, New York and North Carolina, DoD added.
The ARC program seeks airborne electronic warfare systems to help counter radar signals that could pose a threat to aircraft.