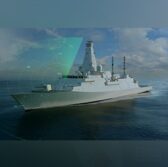 An L-3 Communications subsidiary has received a subcontract from BAE Systems to supply integrated platform management systems for the U.K. navy"™s Type 26 global combat ships, Naval Technology reported Thursday.
BAE selected L-3 Marine Systems UK to provide the IPMS through a contract with the U.K. defense ministry to develop the Type 26 vessels as replacement for the Royal Navy"™s Type 23 frigates.
The IPMS is designed to regulate electrical, auxiliary and propulsion systems and perform automated monitoring function onboard Type 26 vessels.
L-3 will perform contract work at its three facilities in England, the report said.