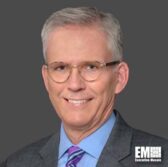 James Reagan, chief financial officer at Leidos, has said the Reston, Virginia-based company plans to submit a bid for a contract to provide logistics support to the U.S. Special Operations Command, the Washington Business Journal reported Wednesday.
James Bach writes the potential contract could be part of what an analyst at Credit Suisse's recent Industrials Conference described as a "pivotal" year for Leidos following its 2013 split from Science Applications International Corp.
The report said Reagan told analysts at the conference the SOCOM contract would complement the 10-year, $4.3 billion Defense Healthcare Management Systems Modernization contract the Leidos-led team secured from the Defense Department in July.
Leidos will collaborate with Accenture and Cerner to integrate and manage DoD's electronic health records system under the contract.
During the conference, Reagan also shared his views on mergers and acquisitions as well as potential spinoffs and sales in the government services market.
"When you take a look at some of these properties that are being spun and you take a really hard look at them, you see that in some cases things are not being spun or not being part of those divestitures," Reagan said.
"That means that the things that they do spin out might be things where there is less growth opportunity or lower margins."