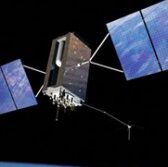 Inmarsat has been selected to provide mobile satellite communications services for Turkey-based satellite operator Turksat through a memorandum of understanding.
Inmarsat and Turksat will also work to explore new opportunities in the aviation and defense sectors under a strategic partnership formed under the MOU, Inmarsat said Friday.
"The main objective of this partnership is to broaden product and service portfolio of both companies," said Turksat CEO Ensar Gul.
"We value all of our partnerships and hope to develop a long-lasting and mutually beneficial strategic partnership with Turksat in the coming months," said Inmarsat CEO Rupert Pearce.