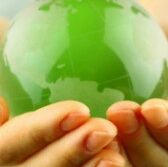 IBM has partnered with the governments of Johannesburg, South Africa, and Delhi, India, to help both cities implement air quality management plans through the use of Internet of Things, cognitive computing analytics and machine learning technology.
The company said Thursday it will collaborate with Johannesburg's local government researchers to analyze environmental data, identify pollution sources and develop strategies to manage air quality.
"While Johannesburg does not yet have the air pollution challenges to the scale of the world's megacities, continued economic and demographic growth mean that the city government must take action now to safeguard the future health of the city and its people," said Solomon Assefa, director at IBM's South African Research Lab.
IBM added it also seeks to help Delhi officials leverage technology for them to identify sustainable methods to address environmental problems caused by urbanization and industrialization efforts.
"The Delhi government is taking bold and futuristic steps to transform the city's air quality and we are committed to help them with our most advanced technologies and best talent," noted Ramesh Gopinath, vice president and chief technology officer of IBM's Indian research arm.
Both projects come under IBM's Green Horizons initiative, which the company launched to help environmental researchers gain insight from big data gathered through sensors, meteorological satellites and traffic systems.
IBM employs more than 3,000 researchers at 12 laboratories globally.