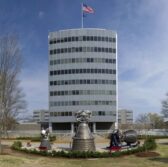 Hanks, Hanks & Associates has been awarded a potential five-year, $29.3 million contract to provide clerical support, records maintenance and other administrative services for NASA"™s Alabama-based Marshall Space Flight Center and New Orleans-based Michoud Assembly Facility.
The space agency awarded the firm-fixed-price contract through a competitive acquisition as part of the government's 8(a) initiative for small businesses with contracts that fall under the General Services Administration"™s Mission-Oriented Business Integrated Services program, NASA said Tuesday.
The company will commence work on the performance-based contract, which has a base term of one year and four option years, on Jan. 1, 2016.
NASA"™s Marshall center is responsible for the development of space vehicles and propulsion platforms.
The agency"™s Michoud facility serves as the manufacturing site for space systems and hardware used in NASA"™s exploration missions.