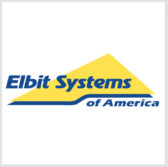 Elbit Systems will provide a full-scale airborne intelligence, surveillance, target acquisition and reconnaissance platform to an Asia-Pacific customer under a three-year, $50 million contract.
The company said Dec. 22Â the airborne platform will build on the customer's existing electro-optical cameras and sensors by Elbit with synthetic aperture radar/ground moving target indicator technology by ELTA Systems.
Elbit Systems CEO Bezhalel Machlis noted that there is a growing demand for integrated sensor, C4I and intelligence analysis systems.
The airborne ISTAR platform also works to support the customer's mission planning, battlefield management, simulation modeling and terrain analysis efforts.