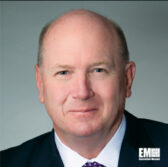 CACI International has received a five-year, $56.3 million contract to maintain and develop software for the U.S. Army"™s Project Director Network Enablers for tactical communications.
The company said Tuesday it will work to utilize an agile development and sustainment process to support the Army"™s effort to update key management systems, communications security and electronic cryptographic product delivery infrastructure.
"Communications security is vital to America's military men and women as they work to keep our country safe," noted Ken Asbury, CACI's president and CEO.
PD Net E oversees access to communications systems for soldiers.