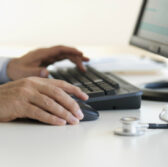 Booz Allen Hamilton and data science community Kaggle have launched their second annual competition that aims to encourage participants to develop algorithms that will work to help speed up heart disease diagnosis.
Booz Allen and Kaggle will collaborate with the National Institutes of Health in the 90-day Data Science Bowl contest, Booz Allen said Monday.
"We expect that this competition will significantly progress vital cardiac research through advanced analytics," said Josh Sullivan, a senior vice president at Booz Allen.
Participants will create algorithms designed to automatically measure cardiovascular disease-related indicators through the use of MRI images and data sets that NIH will provide.
NIH researchers and cardiologists will use the resulting open-source algorithms for possible integration with diagnostic platforms for heart disease, Booz Allen said.
The company and Kaggle will award $200,000 in total prizes to three winning teams.
Sponsor Nvidia contributed a $25,000 cash prize for this year"™s competition and will offer Web-based deep learning courses to all participants.