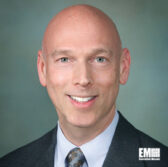 The General Services Administration has selected AT&T to help government agencies manage their fleets in an effort to reduce greenhouse gas emissions.
Agencies will have the opportunity to purchase AT&T GPS vehicle tracking, vehicle monitoring and diagnostics tools under the five-year blanket purchase agreement, AT&T said Tuesday.
Mike Leff, vice president of AT&T's government solutions business for civilian agencies, said the company's fleet management services are designed to help customers meet emission targets, manage their vehicles, improve productivity and reduce fuel consumption.
The company will also provide vehicle location and performance indicators to help the agencies plan routes, manage vehicles and schedule maintenance work.
Government agencies currently lease more than 204,000 vehicles through the GSA Fleet program.