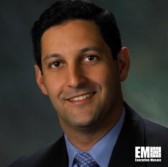 Amit Yoran, president of EMC subsidiary RSA, told CRN in an interview published Tuesday that the security business implemented a transformation initiative earlier this year in an effort to drive sales and customer satisfaction.
Yoran said to CRN reporter Sarah Kuranda the transformation effort came after RSA studied challenges that security market customers face and reviewed its technology offerings.
He added EMC informed Dell about RSA's new strategy as the Texas-based computer technology company works to complete its proposed $67 billion cash-and-stock acquisition of EMC.
RSA aims "to innovate and grow inorganically as it makes sense," he noted during the interview.
Yoran also believes the security market will see more consolidation in the coming year as more companies and consumers seek newer technology to protect systems and data.