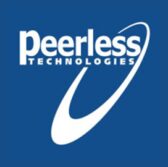 Peerless Technologies has secured a potential four-year, $53.7 million task order from the U.S. Air Force to provide consulting and assistance support services for the structures and aerodynamics test centers of the aerospace vehicles division.
The Air Force Research Laboratory awarded the cost-plus, level-of-effort order through the General Services Administration"™s One Acquisition Solution for Integrated Services Small Business contract vehicle, the Defense Department said Dec. 21.
OASIS SB is a set-aside program for small businesses designed to reduce contract duplication and serve as a government-wide vehicle for the procurement of professional services.
The task order covers instrumentation development, wind tunnel operation, structure test facility operation, prototyping, fabrication, facility maintenance, flow diagnostics development, data acquisition, test model development and logistics support, DoD said.
Work will occur at Ohio-based Wright-Patterson Air Force Base through Dec. 21, 2019.
AFRL will obligate $50,000 from the service branch"™s fiscal year 2016 research, test, development and evaluation funds at the time of award, according to DoD.