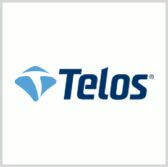 Telos has obtained a license from the Air Force Space Command to serve as a special agent of the command's security control assessor in the evaluation and accreditation of military space systems.
The company said Tuesday it will test system, network, application and platform information technology security features as well as assess documentation, policies, procedures and operational environments for the command.
Bernie McGuinness, senior security engineer at Telos, said the company has supported the U.S. Air Force's cybersecurity and risk management efforts for many years.
The special ASCA role also involves work to incorporate system assessment data into the Defense Department's eMASS information assurance application.
Telos will also help the Air Force Space Command comply with government security control guidance, recommend strategies to address non-compliant nodes and produce a security assessment report and a plan of action and milestones.