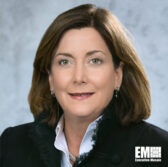 A Sutherland Global Services subsidiary will offer its portfolio of information technology products and services through a governmentwide acquisition vehicle managed by the U.S. General Services Administration.
GSA has awarded Sutherland Government Solutions a position on the multiple-award Schedule 70, through which federal agencies can access the company's IT offerings. Sutherland Global said Monday.
"It"™s particularly timely that we were awarded this contract vehicle now as the government prioritizes and emphasizes customer service," said Teresa Weipert, senior vice president of Sutherland Government Solutions.
The business works with public-sector organizations to help them manage enterprise services and systems on premises or at authorized customer service centers.