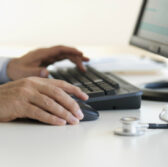 Technavio has released a new report that forecasts the healthcare information technology market in the United Arab Emirates to grow 11.12 percent year over year from 2014 through 2019.
Reportlinker said Nov. 12 government and international incentives and standard record format requirements help to spur investments in healthcare IT in the UAE.
The report projects a sustained engagement by both private and public healthcare organizations in projects that rely on medical technologies, analytics and automation.
Technavio also predicts the market will face challenges related to security.
Tier-one market players cited in the report are:
Cerner
GE Healthcare
HP
IBM
OCSHI
Siemens
Other prominent vendors include:
Accenture
Agfa-Gevaert
Anglo Arabian Healthcare
Atos Healthcare
Balaxi Healthcare
Carestream Health
CGM
Ciber
Cisco
Cognizant
CSC
Datasel Healthcare IT Solutions FZ
Eclinicalworks
FUJIFILM Holdings
Harris
Heathland
iSoft
Microsoft
Netcetera
Nuviun
Philips Healthcare
Sunquest Information Systems
Wipro