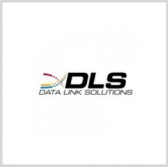 A joint venture of BAE Systems and Rockwell Collins has secured a potential two-year, $32 million contract to deliver Multifunctional Information Distribution System-On-Ship platforms for integration with surface warships of the U.S. Navy and foreign naval forces.
Data Link Solutions will provide up to 12 Lot 4 production MOS units under the firm-fixed-price contract awarded by the Space and Naval Warfare Systems Command, DLS said Monday.
Jack Stevens, senior director at DLS, said the MOS system aims to provide situational awareness capability for "engaged platforms."
The MOS system works to help surface vessels share images, text and other digital data with aerial- and land-based forces through the Link 16 communication link waveform.
DLS will perform work in New Jersey and Iowa through December 2017.