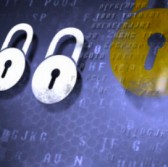 Digital security company Gemalto has provided its two-factor authentication and password encryption technologies to support Singapore's government e-services system.
The company said Thursday its Coesys eGov Authentication Server will work to facilitate secure access to e-services for users of the Singapore Personal Access system.
Gemalto added the server uses a two-step login process that includes both a one-time password and the SingPass user ID and password, as well as hardware tokens and other authentication methods.
Singapore plans to deploy the technology for more than 60 percent of its e-government services by the end of 2016.