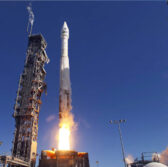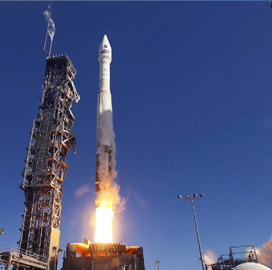 Boeing and Lockheed Martin's joint venture United Launch Alliance has decided to opt out of a competition to provide satellite launch support services to the U.S. Air Force, the Wall Street Journal reported Monday.
Doug Cameron writes that bids for the military branch's GPS III launch services contract were due Monday.
ULA CEO Tory Bruno said the company's board of directors did not approve a plan to acquire additional RD-180 rocket engines after the U.S. Defense Department declined to grant the company a waiver to continue using the Russian-made technology, the newspaper reports.
Bruno added two requirements of the program have also prevented the company from bidding.
"We look forward to working with the Air Force to address the obstacles to ULA"™s participation in future launch competitions to enable a full and fair competition," Jessica Rye, a ULA spokesperson, told Bloomberg in an email.
Bloomberg reported that entrepreneur Elon Musk's company SpaceX has submitted a proposal to help the Air Force launch a GPS III satellite by 2018.