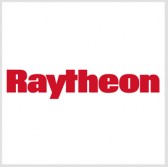 Raytheon will kick off the low-rate initial production of communications terminals under the U.S. Air Force's Family of Advanced Beyond Line of Sight Terminal program after obtaining clearance from the service branch.
The company will manufacture airborne and ground terminal variants and spares, and perform training, installation and logistics support, Raytheon said Thursday.
The production of the FAB-T terminals is part of a $298 million contract modification the Air Force awarded to Raytheon in June 2014.
Scott Whatmough, vice president of integrated communications systems for Raytheon's space and airborne systems business, said the company will deliver services with the goal of fulfilling the Air Force"™s mission needs.
Raytheon will produce the terminals at the company"™s Largo, Florida-based facility.
The communications terminals will work to transmit voice, data, imagery and video for government officials and military users.