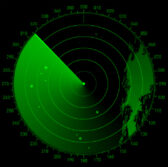 A Raytheon–Thales alliance has received a $65.8 million contract modification from the U.S. Naval Air Systems Command for the production of AN/AQS-22 Airborne Low Frequency Sonar systems, Military & Aerospace Electronics reported Monday.
John Keller writes the team will supply 20 AN/AQS-22s to the U.S. Navy and another two systems to the Saudi Arabian military.
The system consists of acoustic processor equipment, transmitter and receiver devices, reeling machine interface and control units, cable reels, and a transducer assembly.
Navy personnel deploy the technology from a Sikorsky MH-60R multimission helicopter with a coaxial cable tether to serve as a tool for anti-submarine warfare operations.
The Raytheon-Thales team will perform contract work in France, Rhode Island and Pennsylvania through September 2018.