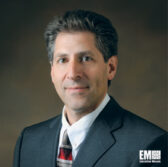 Orbital ATK has formed an affiliate company in Abu Dhabi, United Arab Emirates to offer technologies and support services to defense organizations across the UAE.
The new business will operate under the Orbital ATK LLC name and is organized through a partnership between the U.S.-based rocket manufacturer and Al Tuff International, Orbital ATK said Monday.
The company will co-locate its Abu Dhabi affiliate with Al Tuff International's office at a Reem Island commercial tower.
Mike Kahn, president of Orbital ATK"™s defense systems group, said the company and its predecessors have provided "many years" of technology and infrastructure support to UAE customers.
Orbital ATK LLC will offer support for Bushmaster cannon systems, precision and strike weapons, special mission aircraft and ammunition of all calibers.
Abu Dhabi-based Al Tuff International works with government and commercial organizations to help them manage programs or operations.